People
We haven't yet pinned the right name for the group of people we work with every day.
It's like a family without the overbearing uncle. Or maybe a team with nobody on the bench.
Regardless of the name, we wouldn't trade this group of ambitious, fun-loving, unpredictable, talented and caring people for anything in the world.
But we will hear offers. It's a little flattering.
Jay Wilkinson
Founder/Chief Executive Officer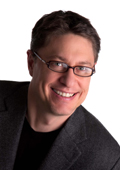 Jay Wilkinson is a lifelong entrepreneur. While attending college, he started numerous businesses and, in 1986, helped launch Campus Connection magazine. The business took him to NYC where the magazine grew into the country's largest college-oriented publication with a distribution of 1.2 million.
In 1992, Jay returned to Nebraska and opened an AlphaGraphics printing franchise. The business broke the first-year sales record for the 350-store network and was the fastest franchise at the time to reach $1 million in annual sales. Renamed Cornerstone Printing & Imaging in 2001, the company is listed today by Quick Printing magazine as one of the 100 largest rapid-response printing operations in America.
In 1996, Firespring was spun off of the printing company to develop websites for local businesses. Today, Firespring provides marketing services to more than 3,000 clients on five continents. The company is now offering franchises in all 50 states and master-license opportunities in 25 international markets.
Through private partnerships and the Nebraska Angels, Jay has invested in several emerging growth companies and owns commercial properties and franchises that include Baskin Robbins, Conoco, Long John Silvers, KFC, Howard Johnson, Ramada Inn, Subway, Holiday Inn Express and Taco Bell.
In his spare time, Jay can be found participating in activities with his family or traveling with his wife, Tawnya, in a quest for the perfect scuba diving location. He sits on the board for several nonprofits and is an avid supporter of programs that provide leadership and enrichment programs for America's youth.
Jay has appeared on CNN and other news outlets discussing how emerging technologies are shaping our future and is considered a leading authority on the impact of marketing and the web on nonprofits and small businesses.
Troy Jensen
Vice President of Research & Development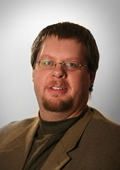 After working as an independent consultant while finishing his advertising degree from the University of Nebraska, Troy Jensen accepted a position as the director of interactive technology at a Lincoln advertising firm. While there, he effectively integrated proven communication methods of the advertising and marketing industry with the strategic advantages of internet technology. At a time when the web was dominated by hard-core technologists, Troy understood the value of communication and functionality, using the technologies available to help develop effective interactive strategies for local and national clients.
Troy joined Firespring in 1996 as a webmaster. He immediately implemented procedures and policies that allowed the fledgling company to grow and eventually lead the local market for website services. As the lead developer for numerous projects, Troy helped the company establish national recognition in the field of website development.
Troy's skills as a leader and developer are overshadowed only by his remarkable insight to user preferences. He seems to know exactly how end users will respond to features built into website solutions and has an in-depth understanding of how to best organize content to provide a positive user experience.
Troy is dedicated to perfecting the most effective methods of implementing technology as a business communication tool. By striving to clearly define and understand the needs of the end user and effectively evaluate the technological resources available to achieve those needs, he sets aggressive but attainable goals. His belief that "there is always a better way" provides the motivation to achieve these lofty goals.
Troy serves on the board of directors.
When Troy can find the time, you can locate him at local performing arts venues or reading a good book.
Tawnya Starr
Executive Vice President of Sales & Marketing / PrinterPresence President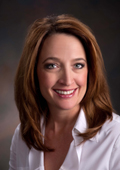 Tawnya Starr has worked in sales and customer service roles her entire career and as a result, has developed a dynamic and endearing approach relating with people. After working as the customer service manager of an Ethan Allen store in Albuquerque, New Mexico, Tawnya got the entrepreneur bug and started her own printshop in 1994. She was very successful, growing the store's account base to more than 500 clients in three years. She personally managed her store's largest accounts while overseeing a sales and production staff that grew her business into one of the market's largest in less than two years.
In 1999, Tawnya purchased a printing website from the company and was amazed at the impact it had on her operation. In April 2000, Tawnya agreed to join Firespring as president of PrinterPresence, the company's flagship solution. Tawnya's experience in the industry furthered the development of PrinterPresence into the most popular website solution in the printing industry.
Tawnya quickly positioned herself within the industry as an expert on web marketing and how it impacts printers. She has appeared at numerous conventions and trade shows and has been quoted in nearly every printing industry trade publication regarding the internet. Tawnya received the 2005 Industry Award of Distinction from PrintImage International. The award recognizes an educator or supplier who has supported and advanced the quick and small commercial printing industry.
As the vice president of sales and marketing for Firespring, Tawnya oversees all sales-related activity for the company.
In 2007, Tawnya was selected as one of Lincoln's 40 Under 40 business leaders by the Midlands Business Journal.
Tawnya loves people. She loves to pamper them, cook for them and entertain whenever she gets the chance.
Jason Wilkinson
Executive Vice President of Technology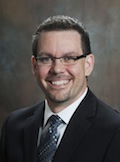 Jason was a part of the Firespring family before it was born. Jason's professional experience began at Firespring's sister company, AlphaGraphics, where he was quickly promoted to facility services manager in 1999—launching his career in technology. After demonstrating superior technical acumen, Jason worked as technical support, advanced to network and systems administration and eventually became director of information technology.
During this time, Jason established and led a dedicated IT staff to support the company during a period of explosive growth. He also directed a complete rebuild of the company's hosting infrastructure, making the platform more scalable, available and secure.
Following a 2007 promotion to vice president of information technology, Jason took on an added role overseeing Firespring's software development efforts. Then, after assuming management of the programming department and doubling its size, Jason was promoted to his current role as executive vice president of technology.
A passion for computers and technology fuels Jason's daily work as he is charged with keeping the technology behind our solutions running smoothly. As a member of the executive management team, Jason plays a strategic role in establishing the company vision, ensuring that Firespring's systems and processes position the company for continued growth.
Jason's dedication to the company doesn't mean that he never gets away from the office. In fact, Jason has a pilot's license that helps him do just that. A typical weekend for Jason often includes spending time with his wife and two boys, watching sporting events or heading up for a quick flight to take in the surrounding scenery.
Dustin Behrens
Vice President of Operations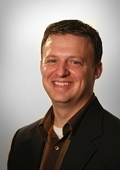 Before joining Firespring as controller, Dustin Behrens worked within public accounting for over five years including experience with two of the largest international public accounting firms, as well as a local accounting and consulting firm.
Dustin's experience with those firms included supervising the audits of some of Nebraska's largest public companies as well as private companies, nonprofit agencies and governmental entities.
Prior to entering the business world, Dustin obtained his B.S. in business administration, with an emphasis on accounting.
Dustin has served as a sponsor for youth groups as well as a youth educator through Junior Achievement programs. He spends most of his spare time with his wife and children, golfing or taking in Husker sporting events.