Management Bios
Jay Wilkinson
Founder/Chief Executive Officer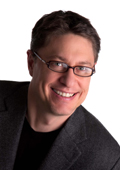 Jay Wilkinson is a lifelong entrepreneur. While attending college, he started numerous businesses and, in 1986, helped launch Campus Connection magazine. The business took him to NYC where the magazine grew into the country's largest college-oriented publication with a distribution of 1.2 million.
In 1992, Jay returned to Nebraska and opened an AlphaGraphics printing franchise. The business broke the first-year sales record for the 350-store network and was the fastest franchise at the time to reach $1 million in annual sales. Renamed Cornerstone Print & Marketing in 2012, the company is listed today by Quick Printing magazine as one of the 100 largest rapid-response printing operations in America.
In 1996, Firespring was spun off of the printing company to develop websites for local businesses. Today, Firespring provides marketing services to more than 3,000 clients on five continents. The company is now offering franchises in all 50 states and master-license opportunities in 25 international markets.
Through private partnerships and the Nebraska Angels, Jay has invested in several emerging growth companies and owns commercial properties and franchises that include Baskin Robbins, Conoco, Long John Silvers, KFC, Howard Johnson, Ramada Inn, Subway, Holiday Inn Express and Taco Bell.
In his spare time, Jay can be found participating in activities with his family or traveling with his wife, Tawnya, in a quest for the perfect scuba diving location. He sits on the board for several nonprofits and is an avid supporter of programs that provide leadership and enrichment programs for America's youth.
Jay has appeared on CNN and other news outlets discussing how emerging technologies are shaping our future and is considered a leading authority on the impact of marketing and the web on nonprofits and small businesses.
Tawnya Starr
Executive Vice President of Sales & Marketing / PrinterPresence President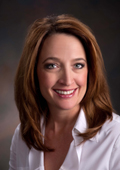 Tawnya Starr has worked in sales and customer service roles her entire career and as a result, has developed a dynamic and endearing approach relating with people. After working as the customer service manager of an Ethan Allen store in Albuquerque, New Mexico, Tawnya got the entrepreneur bug and started her own printshop in 1994. She was very successful, growing the store's account base to more than 500 clients in three years. She personally managed her store's largest accounts while overseeing a sales and production staff that grew her business into one of the market's largest in less than two years.
In 1999, Tawnya purchased a printing website from the company and was amazed at the impact it had on her operation. In April 2000, Tawnya agreed to join Firespring as president of PrinterPresence, the company's flagship solution. Tawnya's experience in the industry furthered the development of PrinterPresence into the most popular website solution in the printing industry.
Tawnya quickly positioned herself within the industry as an expert on web marketing and how it impacts printers. She has appeared at numerous conventions and trade shows and has been quoted in nearly every printing industry trade publication regarding the internet. Tawnya received the 2005 Industry Award of Distinction from PrintImage International. The award recognizes an educator or supplier who has supported and advanced the quick and small commercial printing industry.
As the vice president of sales and marketing for Firespring, Tawnya oversees all sales-related activity for the company.
In 2007, Tawnya was selected as one of Lincoln's 40 Under 40 business leaders by the Midlands Business Journal.
Tawnya loves people. She loves to pamper them, cook for them and entertain whenever she gets the chance.
Jason Wilkinson
Executive Vice President of Technology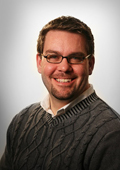 Jason was a part of the Firespring family before it was born. With deep roots in the printing industry, Jason's professional experience began at AlphaGraphics as a press operator before being promoted to facilities services manager in 1999.
Jason accepted a position in technical support for the company in 2001, and then advanced to network and systems administration and director of information technology before being promoted to vice president of information technology in 2007. Currently, as executive vice president of technology, Jason oversees both our technical infrastructure and our software development efforts.
Jason was instrumental in the initial infrastructure build-out and continues to design systems and procedures that allow Firespring to serve a growing client base. A passion for computers and technology fuels Jason's daily work as he is charged with keeping the technology behind our solutions running smoothly.
Jason's dedication to the company doesn't mean that he never gets away from the office. In fact, Jason has a pilot's license that helps him do do just that. A typical weekend for Jason often includes spending time with his wife and two boys, watching sporting events or heading up for a quick flight to take in the surrounding scenery.
Dustin Behrens
Vice President of Operations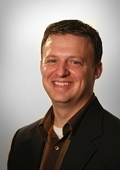 Before joining Firespring as controller, Dustin Behrens worked within public accounting for over five years including experience with two of the largest international public accounting firms, as well as a local accounting and consulting firm.
Dustin's experience with those firms included supervising the audits of some of Nebraska's largest public companies as well as private companies, nonprofit agencies and governmental entities.
Prior to entering the business world, Dustin obtained his B.S. in business administration, with an emphasis on accounting.
Dustin has served as a sponsor for youth groups as well as a youth educator through Junior Achievement programs. He spends most of his spare time with his wife and children, golfing or taking in Husker sporting events.
Molly Coke
Vice President of Support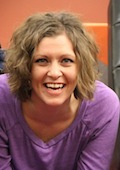 Molly has grown up in her professional career with the Firespring family. Starting fresh out of college as a member of the traveling sales team, Molly's tenure boasts stints in pretty much every role across the sales and support teams.
 
Growing up with entrepreneurial parents, she experienced the love and care that goes into nurturing client relationships. At Firespring, she does just that, leading a knowledgable support team that strives to provide every client with their best business experience every day.
Before her Firespring odyssey began, Molly earned a Bachelor of Journalism in Advertising from the University of Nebraska, leading to a conflict between her love of the Huskers and home state Jayhawks.
In her spare time, Molly is on her way to being a bona fide soccer mom, shepherding her three children to various school and community activities. She and her husband are beer enthusiasts and love experiencing new foods and travel destinations.