Firespring is growing rapidly and needs 5 talented people to join our team in Lincoln, Nebraska. We're going to great extremes to find talented programmers. While we opted not to require that our new team members code in the nude, we did decide to pay $3,000 in cash to anyone who refers someone that we hire.
So dust off the Rolodex® (if you don't know what that is, ask Dad) and make a list of your friends and family members who know that 1) PHP is not a drug, and 2) MySQL does not refer to a bad movie remake. Our ideal candidate is a dyed-in-the-wool geek who cares more about working on projects that truly make a difference in the world than they do about displaying their magnetic personality.
Firespring CEO Jay Wilkinson wants to help you earn $3,000. Don't believe you can actually make that much money without taking your pants off? Take it from a fully clothed guy named Kyle whose pockets are brimming with cash.
It doesn't matter if they already love their job or make the big bucks. You should still tell them about this opportunity. Firespring is listed in the June 2011 issue of Inc. magazine as one of the Top 50 small company workplaces in America. Chances are, this job sucks far less than the one they have.
All you have to do is send them a link to this page or click on the button below and enter your friend's email address. We won't spam them. That's not our style. We're kind of like the kid you had a crush on in the 9th grade. You've got to make the first move to hook up with us. And please, keep your pants on.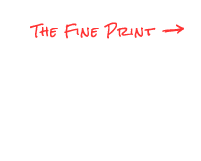 No, we're not going to pay you $3,000 for just sending us a name. If you know of another company that does, let us know so we can jump on that bandwagon. We've got lots of names. We need great people who are looking for a great job. Bottom line is that if we hire someone and they identify you as the person who referred them to us, we'll pay you as soon as they've been a full-time Firespringer for 30 days. Past applicants and/or employees of Firespring are not eligible referrals. (We already know who they are.) Program expires April 1, 2012.