PERSONALIZED GIFT BOX
Don't let social distancing stop you from reaching out.
Show customers, prospects and employees you care with a personalized gift box.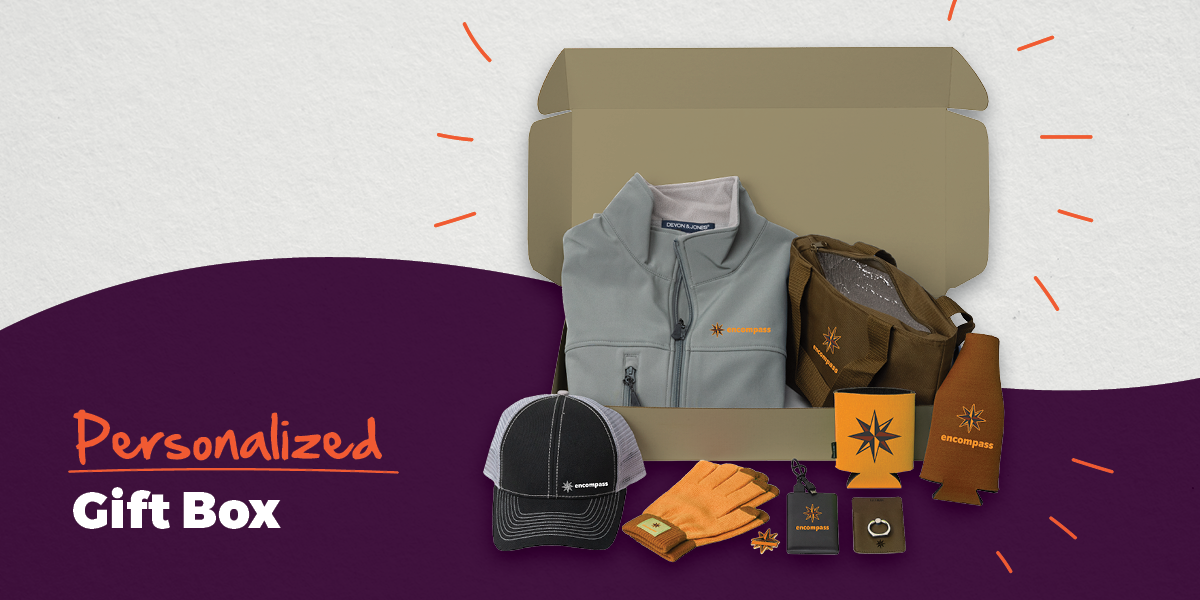 Even though the world isn't the way any of us imagined right now, you can still connect with a custom gift box to promote your brand to prospective clients, engage and thank current employees, welcome new students—the list is endless—filled with items selected specifically for your audience.
Help your audience feel appreciated with personalized boxes with custom branding, inside and out, and filled with on-point materials for any occasion:
Client appreciation
New sales/prospecting
Employee engagement/onboarding
Vendor thank-you
New student recruitment
Student orientation/welcome/post-graduation
Many others!
Boxes can include branded promo items like coasters, water bottles, apparel, personalized stationery, gift cards, team handbooks, course materials, alumni gifts for recent grads and more.
Once printed and created, sending these boxes is a snap! We'll assemble the materials and mail it to your audience in a safe, secure and sanitary way.
Get a quote today!