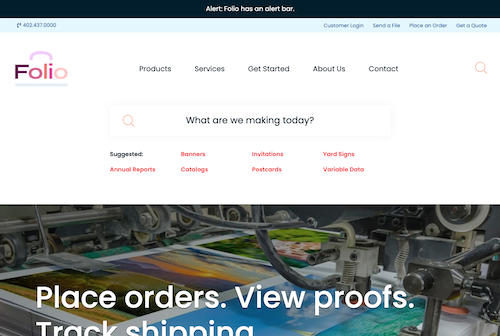 Your website is your business card to the world, and we at Firespring want to make sure you always look your best. We're constantly rolling out new designs to help you make the most of your online footprint. Our newest theme, Folio, was made with businesses like yours in mind. 
Folio features striking new elements including a prominent search bar, a sticky internal navigation that stays with your customers as they scroll, and clean lines throughout. It's a fresh new design ready to be color customized to match your branding. Your customers will feel right at home with Folio's beautiful portal layout. The contemporary feel of this new theme makes it the perfect look for any business wanting to upgrade their website.
I encourage you to check out Folio for yourself or tour our other beautiful designs. If you're ready for an upgrade, reach out to our Client Success Team at support@firespring.com or 877.447.8936.